All hosting plans are not created equal…
Let's face it, no one likes to deal with technical issues regarding their website.
You'd think that website errors, downtime, and getting hacked would be a thing of the past.  Sadly, this is not the case for WordPress websites.  
The traditional plan of action for WordPress website builds involves:(a) building the site, and then (b) passing off the hosting and maintenance responsibility to the business owner.  This is akin to passing off the most technical part of website maintenance to the those who often have the least technical ability. Not a good idea!
This is where we come in.
Our hosting plan not only includes premium managed hosting but also bundles updates, security, and backups under one service. If you host with us, we're going to use every tool in our arsenal to make sure your site is safe and secure.  
Let's cover what is provided in our plan:

Website Hosting
We host your site on Flywheel, an amazing WordPress hosting platform built on the cloud.  Flywheel is not a budget shared hosting plan (similar to Godaddy or Bluehost) but uses premium, blazing fast, reliable virtual private servers.
Backups
Your website files AND database are backed up in 3 separate locations.
1. Flywheel takes daily backups and stores a 30-day history.  Any backup from Flywheel can be restored in 1-click.
2. We also take daily off-site backups and store them in a secure cloud service.  It is always wise to have backups of your site somewhere external to your host's servers.
3. We share 10 of the most recent copies of weekly backups with you via Microsoft Onedrive.
Plugin, Theme, and WordPress Core Updates
Every WordPress site has small pieces of code and software called plugins that need to be updated routinely.  Your WordPress theme functions similar to a plugin, but has more to do with the styling of the website. In addition to this, the core version of WordPress must be upgraded periodically.  We update your plugins, themes, and WordPress core on a bi-monthly basis. This ensures your website functions without error and reduces the possibility that your website will be hacked.
Staging Site
Along with hosting, you get a second copy of your website for development, design, and content testing.  We use this version of your site to test plugin or theme updates to your site. Once we are confident that any software updates have worked flawlessly on your staging site, only then do we replicate those changes on your live site.
Premium SEO Plugin
Our premium SEO plugin includes options not found in traditional SEO plugins like Yoast. You get additional features like baked-in Google Analytics and Google Search Console data, Local Business Schema Markup, and a redirect manager.
Security
Just having your site on Flywheel means that your site is already much more secure than a shared hosting plan.  Flywheel does a ton in regards to protecting your site from unwanted intruders by locking down WordPress Core files, using Intelligent IP blocking, and enforcing secure passwords.  We round out Flywheel's awesome security with the following services.
SSL Installation.

  If you host with us, we'll install your SSL certificate at no extra charge and make sure it functions correctly on all pages.
2. Malware Removal.  If your site does get hacked, we'll remove the bad juju for no extra charge.
Free Migrations
We will migrate your existing site from the old host to Flywheel for free. This entails cloning your site, moving it to Flywheel's servers, double checking the site for errors, then redirecting your DNS settings when the time is right to go live. Finally, we will reinstall your SSL certificate if needed.
Media Library Folders Plugin
If you've ever logged into the back end of WordPress to make web pages or write blog posts, you've probably noticed how limited the media library is. In fact, the core WordPress software does not even provide the ability to create folders within your media library!  That's pretty lame, but fortunately we have a solution.
With an additional plugin, you can now create media library folders with ease. The advantage is evident.  There's no need to sift through hundreds or thousands or uncategorized media items. You can easily drop all your images, pdfs, logos, and other media items into folders of your choosing.
Support
At the end of the day, you get to talk to us – native English speakers who are well-versed in WordPress – via phone or email about any website issue you may be having. You don't have to spend hours tracking down the support numbers for your host, plugin, or theme developers, and waiting on hold forever.  We shoulder that burden for you.
White Hat Premium Hosting Services
Our premium hosting and maintenance plan takes things a step up and provides you with additional design, development, or content update time.  It also expands the amount of monitoring features to give you better analytics and keep you more informed of the health of your website.
SEO Ranking Report
Receive a report each month on which keywords you are ranking for and how your ranking positions have changed over time.  Our ranking reports can be customized for particular locations and specific search engines.Thoughtfully written email copy that aligns with your business's unique voice and message and that entices readers to take the desired action. 
Content, Design, or Development Hours
Put us to work for you!  Our premium plan includes 3 hours of content, design, or development update hours per month.  If your business is growing, your website will likely change and grow, too. This feature makes it easy for your site improvements to be prioritized and taken care of.
Website Care Report
We create a website care report and send it out each week.  This report covers any updates we've done, backups we've taken, and a baked-in analytics report. 
Uptime Monitoring
Get notifications anytime your site goes down or is unavailable for any reason.
Security Monitoring
Automate security checks so you can be alerted as soon as possible if there's a problem
What Our Hosting Plan


Does Not

Include
Yes, our hosting package is pretty comprehensive. But there are still a couple things that are securely in your hands.
Fixing Out of Date Plugins or Themes
Just like owning a car, some components on a website will eventually break or no longer be compatible with modern technology.  If this is the fault of software going out of date or no longer being supported, it is out of the scope of our basic plan. If you use our premium plan, you can use allotted development hours to fix the out-of-date software.  
Examples of this might be:
1. You have an Instagram feed plugin on your WordPress website.  The developer of the plugin chooses to no longer support the plugin, making your entire website vulnerable to being hacked. In this scenario, in order to fix the vulnerability, the plugin needs to be removed or replaced with a different one.
2. Your theme developer goes out of business and stops supporting your theme.  In order to keep your website up to speed, you may need to redesign your entire site.
Domain or DNS Issues
 Your website hosting is different from your website address.  If you bought your domain through an external service like Godaddy, it is your responsibility to renew your domain annually.  Similarly, any problems with your DNS settings, which could affect your email services or subdomains, are not covered by our hosting plan.  We will of course make sure your domain is pointed correctly to your WordPress site.  
Content or Design Updates
We're happy to help you update your website, but no content or design updates are included in our basic plan. If you have the premium plan, then of course you will have a limited number of hours dedicated to changes like this.
Basic
White Hat Basic Hosting Plan
Website Hosting

Backups

Plugin Updates

Theme Updates

WordPress Core Updates

Staging

SSL Installation

Malware Removal

Migrations

Premium SEO Plugin

Media Libraries Folders Plugin

Phone and Email Support

Website Care Report

SEO Ranking Report

Security Monitoring

Uptime Monitoring

3 Development Hours
Premium
White Hat Premium Hosting Plan
Website Hosting

Backups

Plugin Updates

Theme Updates

WordPress Core Updates

Staging

SSL Installation

Malware Removal

Migrations

Premium SEO Plugin

Media Libraries Folders Plugin

Phone and Email Support

Website Care Report

SEO Ranking Report

Security Monitoring

Uptime Monitoring

3 Development Hours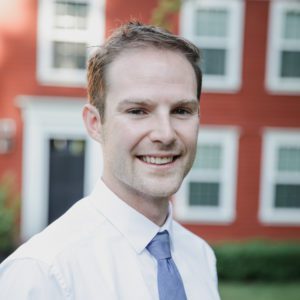 Sign Up for Hosting
Ready to improve your site's performance, get deep analytics, and offload the technical headaches of your website to us?  Sign up for a discovery call so we can understand the needs of your site.