Why You Shouldn't be Ignoring SEO
If you're like many businesses in the area, you probably rely on referrals, word of mouth, and walk-ins.  Maybe too much…
Many businesses working off this model are struggling to survive. We've seen restaurants open and close.  We've seen clothing stores run their last sales.  These were stores that we used to shop at, restaurants we used to enjoy.
So it's no secret that the economy in the inland Northwest (think Boise, Bend, the tri-cities and Eastern Oregon) isn't so good that businesses are incapable of failing.
The thing is, this situation is completely preventable if businesses just knew where to focus their online marketing efforts.

In many cases, you can double the amount of leads you're getting just by optimizing your presence online.
So how do you fire-proof your business so you always have a steady flow of customers?
Surprisingly, websites and online profiles can be reverse engineered to show up higher in the rankings.
Local SEO, or Local Search Engine Optimization, is the practice of making websites more amenable to search engines while at the same time maintaining or increasing the value to the website's end users. It also has an awesome ROI because it's something we all use every day.
Tons of people are searching for a business like yours, right now!
The results you see when you Google a local business are not based on luck, or some complicated algorithm no one can understand.
The results someone sees are based on (a) the value of the web page to the user and (b) how well the content of the page matches up with the keyword that the user is searching for.
That's why getting local SEO results is all about following best practices to assure search engines that your page has what the searcher wants.  It's about doing many little things well and having great attention to detail.
If your web designer just slapped up a website, or if you aren't actively improving your local online presence, chances are you could use Local SEO to increase the online traffic you get to your website.
And online traffic will eventually convert into foot traffic.
As you can probably guess, if you're a business in any one of these local categories and you captured just a fraction of the local SEO traffic, your business could be doing much, much better.
A Local SEO Strategy Typically Includes:
Site Analysis
We do an internal analysis of your current site to determine if your site is currently lacking in search engine visibility, mobile friendliness, or has poor page load speed.
On-Page SEO
We optimize your current meta tags and website copy for keywords and add Schema Markup (structured data) to your site.
Streamline
We streamline your online brand image between your website and social networking sites.
Competitor Research
We research 4-5 of your closest local competitors to understand what you can do better online.
Analytics
We install Google Analytics and Google Search Console to track results.
Backlink
We set up backlinks or local citations on a regular basis, increasing your online authority.
Report
We deliver a report for ongoing search engine optimization and content marketing efforts.
Keyword Research
We conduct keyword research to discover what terms your business should target and where to place them on your site.
Google My Business Page Health
We analyze the page health of your Google My Business account and optimize for local search results.
Social Media Review
We review your social network sites, then consult on how to optimize your social pages to have the largest impact on search engine results.
And what will all this do for you?

Get you noticed in search engine results for your target terms.
Increase the people who see your site in search engine results, resulting in more traffic to your website.
Attract more traffic, interest, exposure, leads, and ultimately more customers for your business.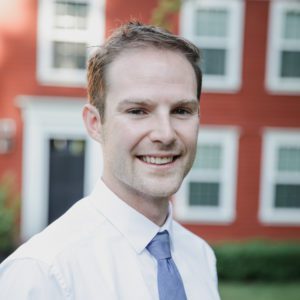 Invest in Local SEO - Start Thriving Instead of Surviving
Don't be the business in Eastern Oregon that has to close its doors after a year because they couldn't figure out how to get the word out.  You'd be surprised at how many people are looking for your business online.  
Think you may want to partner with us to improve your local SEO presence? We'll do some free research for you to figure out if you can benefit from Local SEO