Why Do Most Websites Perform So Poorly?
Many business owners purchase a website but can't figure out why their sales have not increased.  This is because they have neglected the most powerful tool at their disposal: words.
The reality is you cannot increase your sales without expertly-written copy.
It's true that most people can adequately write about the product or service they're selling.  But most people don't sell anything that way.
While you might be a good writer (and especially if you're not), writing copy for your website is more than just describing the benefits of your offer. 
There are other forces at play: Google, Bing, Yahoo.  Yep, search engines.
If your content isn't specifically written with the right keywords in mind (aka search engine optimization) you will struggle to get people to even find your website. 
And even if potential customers do find you, they won't make a purchase unless your words convince them to. Instead, they'll go in search of someone else who can better explain to them why they should type in their credit card number. 
Content Written With Both Your
Customer

and

Search Engines

in Mind is a Winning Combo
It's estimated that 80-90% of online experiences begin with a search engine.  In other words, people are online looking exactly for what you're selling. With professional SEO copywriting, you can lead shoppers right to your door, then seal the deal by helping them feel confident about why they should buy from you.  
Knowing SEO is great. Knowing copywriting is great. But when you can do BOTH? That's when you can slap an "S" on your chest…because you'll be unstoppable.
Our goal is to maximize your web pages for clicks, engagement, and ultimately, conversion. 
That's why we are not just copywriters – we write content that also has a high probability of ranking in search engines.
Research
We research your business until our eyeballs glaze over, seeking to understand your business model – from target market to service offerings to end-benefits.
We develop seed keywords based on your input
We research search engine databases to find the actual demand for those keywords
·We develop keyword recommendations, and how to target those keywords.
Content Strategy
We develop a strategy that considers your users, target personas, competitors, unique position in the industry, and the channels where we will distribute content.  We may also conduct a content audit to see what written assets you already have in place.
Depending on how you're using the content and how it fits together with the rest of your marketing mix, we may develop a publishing and promotion schedule for you.
Write
We write copy that resonates with your user and also satisfies the requirements of the search engines.  We use the infamous PASTOR framework to cover all the bases involved in successful copy. You're reading an example of PASTOR right now.
Search Engine Optimization
We optimize your content and metadata around SEO keywords.  Don't know what this means? That's okay too, because we're going to take care of it all for you.
Design
We pair content to design, making sure everything fits together.
Promote
Depending on our role on the project, we will likely be creating email and social versions of the content we write, then posting to the appropriate channels.
Analyze
We track and analyze your content so it can be refined and improved.  Typically this involves analyzing Google Analytics and Google Search Console, but can go way beyond this.
What Will All This Do For You?
SEO can drive a significant amount of new traffic to your site, and the results can stick for years to come. Here's a summary of what will happen when you add SEO Copywriting to your marketing mix:

It will help you get noticed in search engine results for your target terms.
More people will see your website in search engine results, resulting in more traffic to your website.
As long as you have a good product or service, more traffic will result in more interest, exposure, leads, and ultimately more customers for your business.
Many of your keyword rankings will stick around, meaning the SEO efforts you do one-time can drive results for years to come.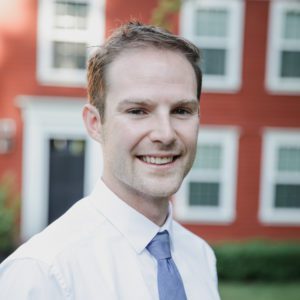 Get Visitors Flocking to Your Site with SEO Copywriting
Give us a call and we'll get to work on getting you more business.