Our Mission
Drive business growth for our clients by providing sophisticated digital marketing services.
Our Vision
To see 8-10 entrepreneurs or local businesses in Eastern Oregon consistently thriving because of the exposure and interest we create for them.
Our Core Value
Can be summed up in two words: "servant leadership."
We Got Started by Trying to Solve Our Own Marketing Problems
Do you ever feel like you've got a great product or service, but for some reason your message and it's urgency is being lost on your audience?
I can resonate with that. A few years back, I was providing triathlon coaching services but was losing clients to coaches who had little more than a simple coaching certification that could be attained with 3-4 weeks of study and a 90 minute written test.
That stung a bit as I had devoted 15 years of my life to endurance sports, was racing professionally at the time, and had even won national and world championships in multisport events. In terms of the value I could give to coaching clients, there was no comparison.
Yet I couldn't get any clients because (a) no one could even find my website and (b) the people visiting my website didn't really understand the value of what I had to offer or how it differed from anyone else's.
The point?
My life changed when I discovered SEO and some basic copywriting techniques. Once I implemented what I had learned, people coming to my website could really understand how my training system was better and how it could benefit them. Pretty soon I had more
triathlon coaching leads than I knew what to do with!
Stepping Up to Professional Content Strategist
I enjoyed SEO and copywriting so much that In 2016 I transitioned to spending the bulk of my time helping clients with their websites, SEO and copywriting. Since then I gained some web agency experience as a content strategist from my good friend Mike at Sayenko Design (who is also a world-class marathoner).
I learned a lot during my agency experience and discovered that I really enjoy the creative process involved in digital marketing.  In fact, it's a lot like racing: you need to be able identify your strengths and weakness, create a strategy for success, test your methods over time and tweak them to make improvements. Then you go out and crush the competition.  Transferring these concepts to marketing for my clients energized me and inspired me to branch out on my own.
In 2018, my wife was able to quit her job at EOU and was able to join me full-time.  EOU was a great employer starting out but now we do much better just working from home.
In 2019 we took on our first contractor, Will, who is a long-time friend and running partner.  He comes from a videography and social media background, so he's a great complement to our team.
Moving Base of Operations to La Grande
I eventually decided to launch my own web design and digital marketing business, with a focus on businesses in Eastern Oregon.  A lot of great businesses in the area lack websites or a strategy to market themselves online, and that's a big problem.
Case in point: back when we first moved to La Grande, we didn't know the first thing about where to find basic services that we needed. So naturally, we tried Google.  We Googled restaurants, churches, hair salons, gyms, auto mechanics, you name it.
Unfortunately, a good deal of the time we could not find the information that we needed.
Questions directly related to our buying decisions like, "What are your hours?" and "Where are you located?" went unanswered.
At least from our perspective, the online landscape in Eastern Oregon was a little too quiet.
In other words, the supply of good information from Eastern Oregon businesses was less than that of demand.
That was a major contributing factor behind the genesis of White Hat Matt.
Our Goal
Now our goal at White Hat is to make sure your site not only looks good, but also gets the exposure, traffic, and engagement you want by implementing sound web design, SEO and copywriting principles.
That's where the name of our agency comes in.  In the search engine marketing world, "white hat" refers to the use of honest strategies that follow online marketing best practices.  In other words, we want to help clients find you by providing them an experience that offers them value and makes engaging with your business easy.
When You Work With Us You Will:
Be Confident
Your business's unique needs and branding will direct how we strategize and build out your website and/or marketing activities. We meet with you to make sure we thoroughly understand who you are before we start our marketing strategy.  Our services our 100% tailored to you and your business.
Be Informed
We'll keep you in the loop on our progress every step of the way. We regularly update you on our design and marketing activities and provide timely responses to your questions.
Have Peace of Mind
Rest easy knowing that everything we do is done ethically, legally and with best practices in mind.
Know What You're Paying For
You'll know exactly what you're paying for and when payment is due. Before we begin work, you'll receive a contract that outlines how our time is spent and how the payment process works.
Get Training
We'll provide practical, hands-on training on how to use your new website and related software.  We don't want our services to be a black box. Instead, we work closely alongside our clients and will teach you how to use the tools needed to operate your site.
Be Able to Focus on Your Business
You'll gain back valuable time that you have (or would have) spent trying to market your product or services without help from an expert.
"I used Matt for a full build of a website for my startup. His expertise in so many areas proved critical. He learned my business, learned the industry, and used that to make a beautiful site with fantastic copy… AND help us a ton regarding marketing strategy."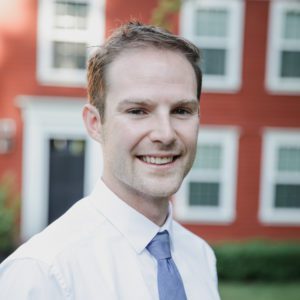 Got Marketing Problems?
Reach out for a discovery call and we'll discuss how we can help.