Let's Face it, Building Websites is Complicated
Knowing what to do in order to design your website is tricky business, isn't it?
First, there's the choice of platform: Wix? Squarespace? WordPress? This alone is a difficult decision.  
Second, who is best equipped to write your content? Is it you?  Is it a professional copywriter? Do you design the site first, then shove in the content wherever it fits?  
Third, you need custom images, and you know stock photography isn't going to cut it.  
Finally, arranging all of these elements – content, images, design – in the right order, on the right pages, for the right user – and making it all look good, is a huge pain.
All of this just increases the complexity of a website design project beyond what most business owners have the time or resources for.  
We understand how difficult the web design process can be!
We had all those questions at one point too.  But here's the key: as we learned more about website design and digital marketing, we didn't forget what it was like.  Back when we didn't know the difference between a plugin and a theme.  Back when we had hair…
Thank God we didn't forget, because understanding our customers is now one of our greatest assets. 
We want you to be able to focus on your business.
Now our goal is to take one of the most difficult and time-consuming parts of your marketing efforts – web design and content creation – and turn it into a breeze. We're here to help Eastern Oregon businesses and non-profits develop more interest in their organization, get more leads, and more sales.
We want to help you get back to focusing on your business, what you're good at.  Leave all this website business behind. Trust us, it's not good for your health.
Why Most Web Design Sucks
For many businesses, the process of creating their website involves, (a) hiring a web design agency to create the look and feel of their site, then (b) deciding where to fit the content later.
But this is totally backwards! It's like buying an office space first and then deciding what you're going to use it for later.
Trying to create content in this way often results in a disjointed experience for the user. It doesn't draw them in with compelling information about your product, service, or organization, and it is almost always more difficult to create a brand narrative or find the inherent drama in your product/service.
The "
White Hat

" Web Design Process:
Our web design process is a massive improvement over traditional web design.  Our goal is to create a business website for you that will build brand awareness, create leads and ultimately drive sales. 
We accomplish this with a superior approach to web design that starts with researching your business and target audience first, developing content second, and designing the site third.
Phase 1: Research and Strategy
We start by researching your business, products and services, and target audience.
We then create a web marketing strategy that will govern the build-out of your site. This is growth-driven design methodology at its finest.  
Phase 2: Copywriting
We adopt your brand voice and write content geared for SEO as well as conversion. 
Our copywriting will help demonstrate the benefits of your services and guide individuals to book an appointment, get in contact, or make a purchase.  It will also help greatly in getting your site to rank well in search engines.
Phase 3: Design
We craft a design that fits with the information you want to share, not the other way around.
Your site will likely include several custom designed pages such as a homepage, about page, service pages, contact page, and a blog feed page.
Phase 4: Integration
In this phase we integrate the site with all internal technology like plugins and themes, as well as external technology such as your CRM, social media channels, and your email service provider. 
Phase 5: Training
We train you on how to use the core WordPress software, our visual builder, and any additional software the site might be using.  Most packages include two 90 minute training sessions.
Responsive Design
With over 50% of internet use now being conducted on mobile devices, every website owner needs to address their mobile user experience. We design your site with both desktop and mobile users in mind.
Ongoing Content Creation Services
As your online marketing needs grow, we grow with you. From email marketing to social media, we make sure you're always on top of the content marketing game.
SEO Optimized
We want your websites to get results! We optimize 5-6 of your key pages so you can be found in search engines.
Wordpress Focused
The WordPress CMS is a beautiful blend of performance and ease of use.  As your business grows, solutions for advanced functionality are always within your grasp when your site is designed in WordPress.
Conversion Focused
We create persuasive content that is compelling for your target audience. We want people to take action based on the content they find on your site.
Ongoing Hosting, Service, and Support
Hacking and Malware is more prevalent than ever before. With our on-going hosting and maintenance package, we manually update and protect your website from malicious human and robot intrusions.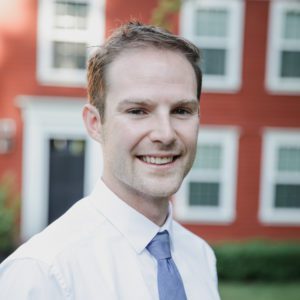 Ready to Hand Off the Hassle of Website Design?
Think your company or organization could benefit from a high-performing, growth-driven, user-focused website?  Click the link below and book a discovery session with Matt.