Wolfman's Canines
Dog Training Web Design, SEO, Pay-Per-Click, and Copywriting
Authoritative Dog Training Website
Wolfman's Canines is a high-quality dog training service provider located in Central Ohio. They offer a wide range of services, including 1-on-1 training, board and train programs, doggy daycare, socialization therapy, and ongoing owner education. Their all-inclusive program covers everything from basic obedience to advanced skills.
Wolfman's Canines also provide specialized behavior modification programs for reactive and/or aggressive dogs. Their lead trainer, Walter, has a remarkable ability to help dogs that have been turned away from other training programs. They strongly believe that there are no bad dogs, only those that require extra care and attention.
Location
Galena, Ohio near Columbus.

Skills Needed
Dog Training Web Design, SEO, Pay-Per-Click, and Copywriting

Tech Stack
WordPress, White Hat CRM, Google Ads, Microsoft Ads
Solutions to Expand and Cement Position as Trusted Dog Trainers
SEO, PPC, Marketing Automation, Copywriting, and Web Design
We have worked with many clients in this industry, and we've seen for ourselves the exceptional passion and dedication that Wolfman's Canines brings to their work. It was therefore no surprise when they approached us with a clear set of goals to achieve for fall 2022 through summer 2023. These goals were:

Generate location-specific sales leads
Create and execute a pay-per-click strategy strategy, thereby increasing sales qualified leads
Increase SEO keyword rankings
Strengthen their social media presence
These efforts were to help them expand their business and cement their position as a trusted dog trainer in Central Ohio.
Copywriting, SEO, and web design
To improve the user experience, we created a comprehensive sales website with all the necessary information, such as Wolfman's Unique Value Proposition, deliverables, process, testimonials, and contact details for Walter and Hannah. 
To get more qualified traffic to the site, we optimized the homepage for SEO. This involved integrating direct-response and specific dog-training marketing keywords that matched Wolfman's Canines' exact offerings, branding, and voice.
Our goal was to attract more potential customers to the site and make it easier for them to find a dog trainer in the Columbus, Ohio area.
Local SEO
We implemented local SEO strategies such as following up on each completed board and train or 1-on-1 series with a review request and creating local SEO citations and backlinks. These efforts were not only helpful for local SEO in general but also critical in creating an accurate public record of Wolfman's new location.
Marketing Automation
We then created effective marketing automation that complemented Wolfman's marketing and sales strategies using our own proprietary CRM. This automation assisted Wolfman's team by complementing their manual tasks in both lead generation and closing sales. 
Additionally, we ensured that potential customers didn't just fill out forms or make calls, but also scheduled a consultation using Wolfman's Canines' booking calendar.
Marketing Funnel Analysis
To ensure that we could easily track each channel, we continue to analyze the performance of the website and content marketing efforts using Google Ads, Google Analytics,Google Search Console, and the White Hat CRM. We looked at various metrics, including traffic acquisition sources, locations, devices, conversion rates, and bounce rates, among others. We aimed to create a marketing funnel that could be easily tracked using different analytic tools.
Dog Training Website Immediately Meets Lead-Generation
Currently, the Wolfman's website has about an 8-10% conversion rate to lead with the cost per lead at about $25. This has allowed Wolfman's to completely fill their dog training calendar with clients that are a good fit for their positive reinforcement dog training model. We expect their pay-per-click campaign to produce a 30-50x return on ad spend over time
"I can very confidently say White Hat Matt has helped not only to optimize our online presence; but our overall business practices have also benefited tremendously! Matt has been honest, detailed, driven and accommodating to our unique situation from day 1- not only as business owners, but as new first time parents (also going through a cross country move!). I can not recommend WHM highly enough.
Wolfman's Canines plans to be a loyal customer as we continue to see the growth & expansion our collaboration with WHM has created!"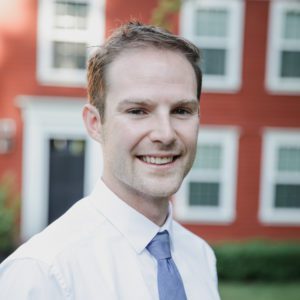 Get a Site Like This
Want to partner with us to create a site that brings in a steady income for you and your family?  Book a discovery call with Matt so we can learn the needs of your business.