Rebekah Floyd Fashion Consulting
Image Consultant Website Design, SEO, and Copywriting
A Stylish Website That Performs as Brilliantly as it Looks 
Rebekah Floyd is a personal and corporate image consultant who helps people look and feel their best through her various style consulting services.
Unfortunately, her previous website didn't accurately represent her style savvy and, more importantly, it didn't perform as well as it could have.
She came to us in hopes of achieving a more polished site that would attract more potential clients and make it easy for them to book a consultation with her. We did a complete website redesign for Rebekah, including SEO copywriting and integration with calendar booking software.
Skills Needed
SEO, Copywriting, Web Design,Wordpress
Transformation-Focused Copywriting
Because Rebekah needed copywriting for her new site, we started by interviewing her to make sure that we fully understood her business and sales process, as well as the overall tone and message she wanted to convey. We use this method at the outset of our projects – before we start any designing – because it allows us to create a unique look and feel that accurately reflects the client's brand and ensures that visitors will have a good experience on the site.
This is also essential for guiding users through the decision-making process and, ultimately, turning them into customers. For rebekahfloydstyle.com, we wanted to make sure that visitors new exactly what is included in each service and what the result will be if they choose to book Rebekah for a consultation. The focus of the copy was the transformation clients will experience once they have worked with Rebekah. It's not enough to simply list out the benefits of a product or service; helping website visitors envision how their current situation will improve with the product or services being offered is an essential component of website copy that gets results.
Part of our overall web design strategy is determining what action our clients want their website visitors to take once they've landed on the site. Believe it or not, this simple question has a huge impact on how we write the copy and design the site. In Rebekah's case, we wanted her visitors to feel encouraged that they can (with Rebekah's help) feel confident in their appearance every time they walk out the door. All they need to do to is book a free consultation with her to get started.
Traffic-Generating SEO
Like all websites, Rebekah's site needs to get traffic from search engines, so we performed extensive SEO research to determine which keywords to target. Rebekah was very specific about the terminology related to her industry, so we centered our keyword research around those terms to make sure the most qualified leads were finding her site.
Although Rebekah can work with clients exclusively online, it was important to her that use local SEO so that potential clients in the Phoenix area could easily find her. You've likely searched for a business at some point by including the name of your city or phrases like "near me" in your search terms. The results page then lists businesses that are located in the region you specified. This is local SEO at work!
Attractive and Approachable Web Design
Once we had finished the copy, we started on the design process. Rebekah was resolute on the look she wanted for her site: modern, bold (but not over-the-top), and gender neutral. It needs to appeal to men and women, business professionals and stay-at-home moms. To this end, we used neutral tones with bolds pops of red.
We also made sure to feature lots of photos of Rebekah looking stylish so that visitors could see the face behind the business and make a more personal connection. Website visitors typically want to see real photos of individuals representing the business or organization, especially when they will potentially be interacting one-on-one with them.
Pro-tip: it can be tempting to cut corners, but professional photography is a worthwhile investment that can make your website design and performance go from good to outstanding.
Time-Saving Appointment Booking
In order to streamline the appointment booking process, for Rebekah and her clients, we integrated the Amelia WordPress booking plugin with the new site.  With this  booking feature, we were able to set a calendar that allows clients to book sessions with Rebekah within her work windows, allowing her clients to skip the step of contacting her first to schedule a session.
I was in need of a new website that drew customers in and ran as well as it looked. Matt delivered on all counts. Not only does my website look great, I have had an increase in traffic and clientele solely because of his work. Matt is knowledgeable about what he does and quick to fix any tech issues I need. He is worth every penny.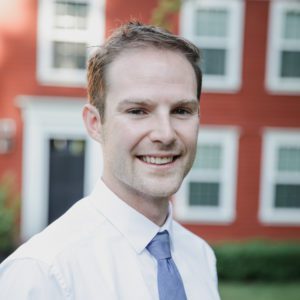 Get a Site Like This
Are you interested in a lead generation website with powerful appointment booking?  Book a strategy call with Matt so we can learn the needs of your business.