Historic Sumpter
Nonprofit Website Design, SEO, Graphic Design, and Copywriting
Educational, Visually-Rich Nonprofit
The Friends of the Sumpter Dredge are an enthusiastic group of individuals dedicated to preserving and restoring the Sumpter Valley Gold Dredge.  They also provide educational and interpretive experiences highlighting the history of the dredge and gold mining in the Sumpter area of the Blue Mountains.
As a non-profit organization, the Friends of the Dredge wanted to both highlight the dredge itself and promote their organization with their new website, now located at www.historicsumpter.com.  In addition, the Friends of the Dredge wanted to feature other recreation opportunities and historic sites throughout the area.
Increasing visits to the The Sumpter Valley Dredge Heritage Area, advancing donor membership to the Friends of the Dredge, and providing visitor information and increasing recreation and tourism to the Sumpter area are all large feats in themselves. With several objectives inherent in the project, the content strategy and wireframes were critical to the success of www.historicsumpter.com.
Fortunately, the Friends were able to provide a wealth of visual and written assets at the beginning of the project.  As a bonafide historical destination, much had already been written about the Sumpter Dredge. In addition, the Friends of the Dredge had done an excellent job preserving and collecting a massive amount of images, including digital copies of the dredge being built in the 1930s!  As I looked through the impressiveness of the content provided to me, I knew that the history of Sumpter was something that had to be shared online.

Skills Needed
SEO, Copywriting, Local SEO, Web Design, Graphic Design, WordPress

White Hat Matt was resourced to develop a web site from scratch for our 501-c3 business. Matt was very accommodating in getting our startup site operating while appealing to our ignorance of such a venture. Listening to our needs and proving solutions were "spot on." Couldn't be more pleased!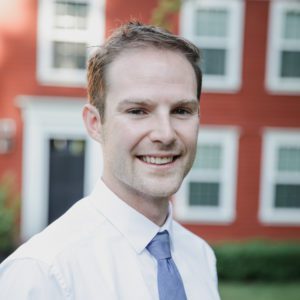 Get a Site Like This
Want to partner with us to create an awesome nonprofit site?  Book a discovery call with Matt so we can learn the needs of your business.