EOU in Action
Campus Ministry Website Design, Graphic Design and Copywriting
Simple, Clean Functionality
EOU In Action's goal as a campus ministry on the Eastern Oregon University Campus is to make an eternal impact by bringing a true knowledge of Jesus Christ to EOU. EOU In Action does this through (a) fostering spiritual dialogue and (b) study of the Bible.
Having a central platform to share information is critical for any ministry group that may have multiple meetings and objectives per week.  EOU In Action is no exception.
For EOU In Action's website, we decided to keep things simple and clean.  College students can easily find how they can get plugged into EOU In Action with prominent calls-to-action and critical information about upcoming meetings.  A blog feed rounds out the homepage with stellar articles written by EOU In Action staff on a variety of spiritual topics.
So how about you?  How are you going to make an eternal impact?  Partnering with EOU In Action might be a good start!

Skills Needed
Copywriting, Web Design, Graphic Design, WordPress
This was a really fun project, especially concerning the logo.  Our very own Jessica Sheeks drew inspiration from the Gatorade logo in order to draw a sports connection, as the ministry emphasizes reaching out to the athletic department at EOU.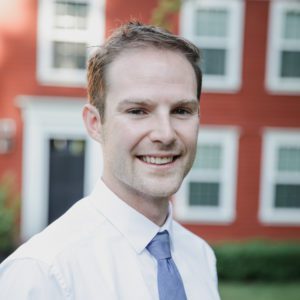 Get a Site Like This
Think you may want to partner with us to create an awesome nonprofit (or for profit!) site?  Book a discovery call with Matt so we can learn the needs of your business.