Apex Canine Training
Dog Training And Boarding Website Design, SEO, Pay-Per-Click, and Copywriting
High-Performing Search Engine Campaign to One-Page Website
Apex Canine Training is a dog boarding and training operation that offers a month-long intensive training session for dogs who have a particularly difficult time being trained.
Shannon, the owner of Apex Canine, wanted a single-page website that showcased her services, communicated who she is and how she works, and made it easy for clients to connect with her if they wanted to learn more or book a month of training.
But above all, she needed customers for her newly-launched business.  This became the perfect project for us because we excel at not only building websites, but also at driving traffic to our clients' sites so that visitors become leads.

Skills Needed
SEO, Copywriting, Local SEO, Web Design, PPC, WordPress

Tech Stack
WordPress, Hubspot, Google Ads, Microsoft Ads
Our Holistic Marketing Solution
SEO, PPC, Copywriting, and Web Design
We used a comprehensive approach to get results for Apex Canine.  Through Local SEO optimization and a pay-per-click campaign, we have been able to drive an average of 400 visitors to the site per month.  At first, this resulted in $10-12k in additional revenue per month, but now the site brings in much more than that as Apex has continued to expand their operations.
Solution 1: Clear yet Warm Copy
Once visitors land on the site, the clear, concise (but also warm) language explains why a prospective client should work with Shannon, what makes her unique, who she serves, and her service area.
Solution 3: On-Page SEO
We understood that Shannon had a good likelihood of getting traffic from Local SEO keywords above other traffic sources and decided to pursue this avenue further.
Our first step to optimize for SEO is to dig for keyword data using a complex research process.  We then take the raw keyword data that is collected from the research phase, pick out the most ideal keywords to optimize for, and then form those into a document which outlines where, exactly, each keyword will be optimized for on the page in the copy and in the meta tags.
The SEO optimization ended up being invaluable for us and for Shannon; based on the keywords we targeted through SEO, Apex Canine receives 200-250 extra visitors per month.  And rarely does anyone complain about free web traffic!
Solution 2: One-Page Website Design
We chose a one-page website design to display the full sales argument in a visually appealing way while also making it easy to navigate and get in touch with Shannon.
This unified strategy has lead to an almost unheard of conversion rate of 8-10% from cold web traffic to sales qualified lead.
Solution 4: Pay-Per-Click Campaign
Everyone knows that SEO traffic can really impact the bottom line for a business.  The only problem is that it takes a long time to start seeing results from your optimization efforts.  Knowing this, we decided to take the very same keywords we had uncovered in the SEO research phase and bid on them in Google Ads.  While the PPC campaign took an extra month to build out, it was well worth it as it gave the website an extra 150-200 visitors to the site, many of which became sales qualified leads.
While a 10x return on ad spend is considered good by most PPC agencies, the pay-per-click campaign for Apex Canine Training has resulted in a consistent 50x return on ad spend and a 25x ROI.
"When I was evaluating different web design companies I could tell that what Matt was offering was a much more complete package in terms of writing the content, doing SEO, and building the site.  Sure, I could have had someone take my images and my copy and slap them together, but I knew the additional level of service that Matt offered would have a dramatic impact on the performance of my site.  
And you know what?  I was right!  With my new website and digital marketing campaign, I was able to book $25,000 in new dog training clients within 3 months of the website being launched."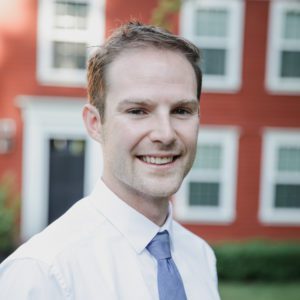 Get a Site Like This
Want to partner with us to create a site that brings in a steady recurring revenue and allows you to quit your day job?  Book a discovery call with Matt so we can learn the needs of your business.