Four Feathers Wooden Creations
Artist Website Design, SEO, Ecommerce, and Copywriting
Elegant, Functional, and Simple E-Commerce
John Weaver crafts beautiful, unique wood burned artwork (an artform known as pyrography) and wood carvings out of his workshop in rural Eastern Oregon. After trying to sell his artwork locally with limited success, he began to consider how to market and sell his product nationwide.
When John and his wife, Vicki, reached out to us for a custom website for their business, 4 Feathers Wooden Creations, we were excited to take on the challenge of designing a site that would attract customers for this niche market.
The principal objective of the site design was to showcase John's artwork, so we went with a minimalistic approach that reflects his rustic aesthetic. Likewise, we wrote copy that was succinct but descriptive, as we felt that the artwork should speak for itself. We collaborated with John on the About Page copy so that his artist's statement would be true to his voice and personality, but still well-written and clearly communicated.
Project Completion Date
October 1, 2019

Skills Needed
SEO, Copywriting, Web Design, Ecommerce, WordPress

Tech Stack
WordPress, ECWID (Ecommerce)
User-Friendly Online Store
Because the goal of the website is to sell products online, the site needed a storefront.  We opted for a user-friendly e-commerce platform that John and Vicki can update themselves as more products become available for sale, and that will streamline the purchasing process for customers.
Logo Design
Additionally, John had already created a sign for his workshop with a lovely logo, but needed a digital version for the website. Using his signage as inspiration, we created a beautiful custom logo that works very well on the website and can also be used for printed materials.
SEO & Competitor Research
Attracting buyers to the site presented a challenge, as John currently has a very small customer base. We performed extensive SEO and competitor research to create a strategy that would help the site to outperform those of similar artists.
Other Slick Features
Our Ecommerce sites are the ultimate in flexibility and user-friendliness.
Baked-In Analytics
Google Analytics data, right from the WordPress dashboard.
Epic Photo Gallery
We needed to show off artwork not just in the store right now, but items already sold.
Email Optin
We added a global email optin with an awesome freebie as the incentive to sign up.
Custom Style Guide
We developed a custom style guide for the Four Feathers brand that can be used for future website activities or other brand promotions.
My wife and I decided to go online with our business but had no clue where to even begin. We contacted Matt and couldn't be happier with the results. He took care of everything that was way over our heads as far as technical stuff getting the site built. Jessica did an awesome job designing the site and creating our logo. They are both very personable and we enjoyed our experience and time with them and would recommend them to anyone looking to build a website.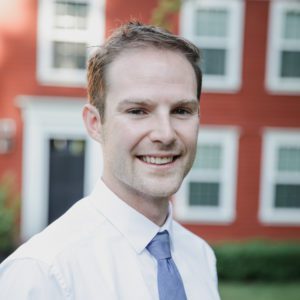 Get a Site Like This
Think you may want to partner with us to create an awesome ecommerce site?  Book a discovery call with Matt so we can learn the needs of your business.