Copywriting
Get Your Visitors Clicking, Browsing, and Buying with SEO Copywriting
Have you ever visited a website and had no idea what was actually being sold?
That's a result of poor copywriting.
Good copy clearly explains the value of your product or service.
Great copy makes it really hard for your potential customers not to buy from you.
In other words, potential customers won't make a purchase unless your words convince them that you have the solution to the challenges they are facing.  Instead, they'll go in search of someone else who can better explain to them why they should type in their credit card number.
But that's only half the battle.
If you're marketing your business online, you've really got two audiences: people and machines.
By that we mean, Google, Bing, YouTube, and any other platform that functions as a search engine.
If your content isn't specifically written with the right keywords in mind (aka search engine optimization) people will struggle to even find your website.
That's why White Hat Matt specializes in SEO Copywriting. We like seeing our clients get results with their websites and marketing campaigns, and SEO copywriting is a sure-fire way to make it happen.
Content Written With Both Your
Customer

and

Search Engines

in Mind is a Winning Combo
It's estimated that 80-90% of online experiences begin with a search engine.  In other words, people are online looking exactly for what you're selling. With professional SEO copywriting, you can lead shoppers right to your door, then seal the deal by helping them feel confident about why they should buy from you. 
Knowing SEO is great. Knowing copywriting is great. But when you can do BOTH? That's when you can slap an "S" on your chest…because you'll be unstoppable.
How We Help Drive Business Results with SEO Copywriting
Our goal is to maximize your web pages for clicks, engagement, and ultimately, conversion. 
That's why we are not just copywriters – we write content that also has a high probability of ranking in search engines.
Research
We research your business until our eyeballs glaze over, seeking to understand your business model – from target market to service offerings to end-benefits.
We develop seed keywords based on your input
We research search engine databases to find the actual demand for those keywords
·We develop keyword recommendations, and how to target those keywords.
Content Strategy
We develop a strategy that considers your users, target personas, competitors, unique position in the industry, and the channels where we will distribute content.  We may also conduct a content audit to see what written assets you already have in place.
Depending on how you're using the content and how it fits together with the rest of your marketing mix, we may develop a publishing and promotion schedule for you.
Write
We write copy that resonates with your user and also satisfies the requirements of the search engines.  We use the infamous PASTOR framework to cover all the bases involved in successful copy. You're reading an example of PASTOR right now.
Search Engine Optimization
We optimize your content and metadata around SEO keywords.  Don't know what this means? That's okay too, because we're going to take care of it all for you.
Design
We pair content to design, making sure everything fits together.
Promote
Depending on our role on the project, we will likely be creating email and social versions of the content we write, then posting to the appropriate channels.
Analyze
We track and analyze your content so it can be refined and improved.  Typically this involves analyzing Google Analytics and Google Search Console, but can go way beyond this.
Case Study
How
Apex Canine Training

Achieved Eight Top 3 SEO Rankings
We launched the Apex Canine Dog Training website in early 2020 with the goal of reaching board and train dog training clients in the "Eastside" of the Greater Seattle area. We were confident that our SEO copywriting skills would result in a significant amount of leads for Apex, but initially had to rely on Google Ads to get visitors to the site.
Fast-forward to 2022, and the site now pulls in 200-250 visitors from SEO alone, and ranks in the top 3 for eight coveted search engine rankings.
TOP GOOGLE RANKINGS*
These coveted keyword rankings keep our client flush with leads and new customers.
DOG BOARD AND TRAIN NEAR ME
1st
Balanced Dog Training
1st
Dog Training Washington
1st
* All keyword rankings are location dependent and were measured using professional SEO software during 2022. Keep in mind that SEO rankings can fluctuate constantly.
How SEO Copywriting Will Transform Your Website's Performance
SEO can drive a significant amount of new traffic to your site, and the results can stick for years to come. Here's a summary of what will happen when you add SEO Copywriting to your marketing mix:

SEO Copywriting will help you rank higher with search engines such as Google, Bing, and Duck Duck Go for your target terms.
More people will see your website in search engine results, resulting in more traffic to your website.
Our compelling sales content will do a lot of the selling for you, resulting in more interest, leads, and ultimately more customers for your business. You'll also have to do less legwork selling over the phone or in-person, which is a nice side-benefit.
Many of your keyword rankings will stick around, meaning the SEO efforts we perform can drive results for years to come.
Matt Sheeks
Owner - Web Design, SEO, Copywriting, Content Strategy
Hi, I'm Matt. I'm a professional athlete turned professional copywriter and digital marketer. While I love being outdoors, I also love ideas and how ideas influence our lives.  That's why I love helping businesses communicate their message to their audience in a clear, compelling, and visually impressive way. I have two primary goals: (1) make sure your site not only looks good, but also gets the exposure, traffic, and engagement that you want, and (2) help grow the Eastern Oregon Economy by implementing sound digital marketing principles.
Will Bowman
Video Production, Web Design
Hi, I'm Will. I'm an Eastern Oregon University graduate with degrees in Film Production, Creative Writing, and Literature, and I love to create. Some of my favorite things to create are poems, stories, photos, videos, and even fictional worlds. My passion is helping people to realize their projects in the fields of video, photo, and writing. There's little I enjoy more than sitting down with people to help them to (1) conceptualize their project, image or strategy and (2) actualize it with the highest degrees of quality, professionalism and fun that are possible in any given situation.
Jessica Sheeks
Copywriting, Blogging, Graphic Design
I'm a French speaker, art lover and outdoor enthusiast. I'm also a California transplant (please don't hold it against me) who relocated to La Grande to be with my husband, Matt.  My goals are to (1) create beautiful visual assets that showcase your unique brand and (2) communicate the value of your product or service in a way that informs and attracts customers. Whether it's copy for your website, blog, email campaign or social media presence, I love and excel at writing.
Shelton Ochieng
Graphic Design, 3D Design and Animation
Hi, I'm Shelton. I'm a graduate engineer who decided to follow his passion for graphic design. From an early age, I had always loved creative arts. During my practice as a software engineer, I realized an awkward relationship between technical and creative design. By and by, what started as a passion turned into a career. I endeavor to (1) help you communicate your ideas through simple, elegant visual graphics and (2) create engaging digital creatives that can help you drive sales and generate leads.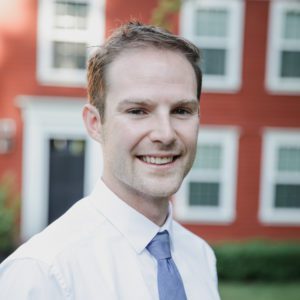 Get Visitors Flocking to Your Site with SEO Copywriting
Your potential customers are already searching online, trying to find a business just like yours. The question is, will you help them find you by using SEO?  Reach out to us if you'd like to substantially grow your website traffic in 2022 and beyond.